Motorcycle transportation by aeroplane or cargo ship
If the destination is so far from Europe that ferry transport is no longer an option, air or sea freight is the option for transportation. The latter is usually more affordable.
If you don't happen to live in Hamburg or Bremen, you'll have to budget for transportation to the port. Further charges may apply at the destination port. You should also be prepared to do without your motorcycle for a few weeks. This kind of passage by ship takes much longer than the flight which the bike and its owner can usually take together.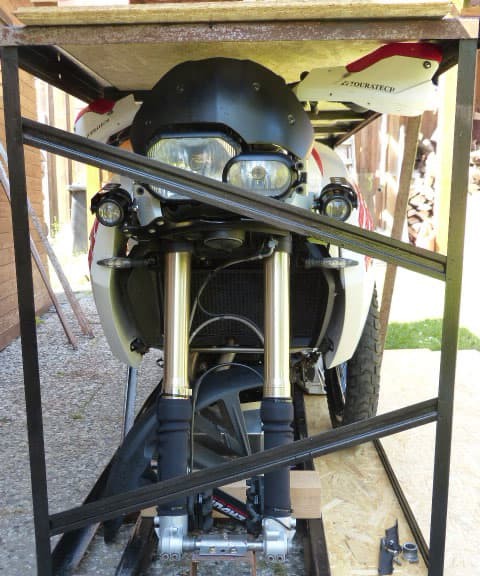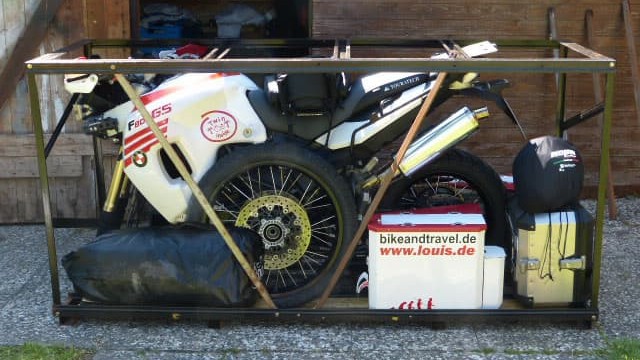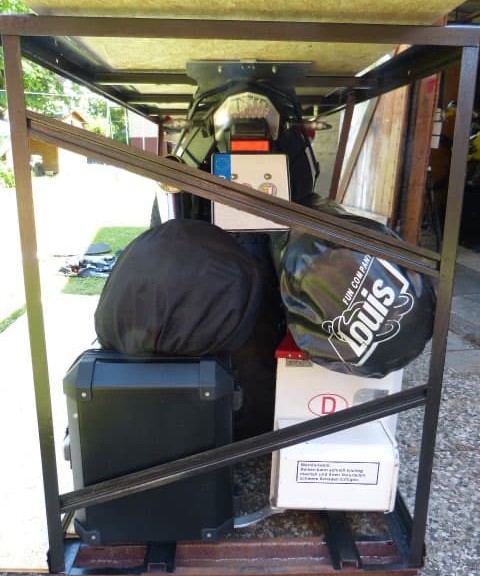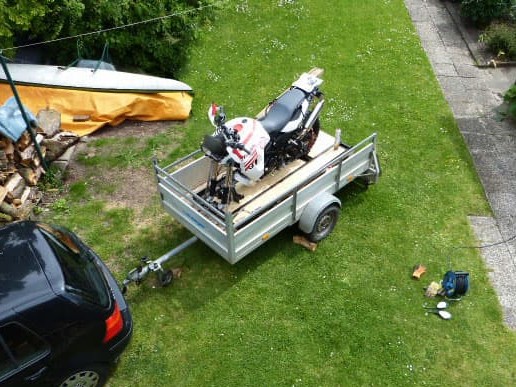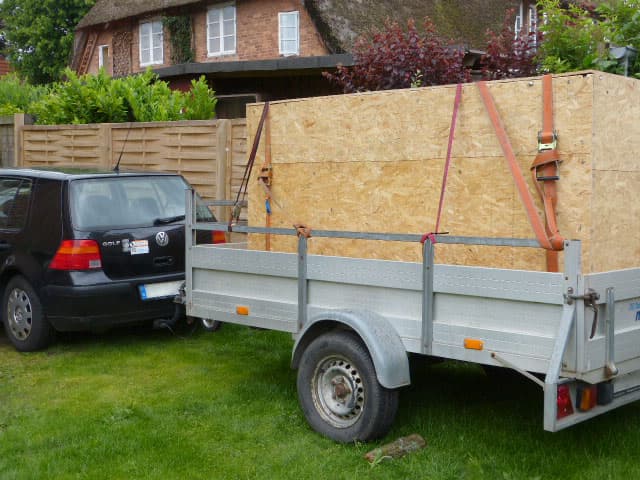 Once the destination has been selected, it's all about finding a haulier to take care of transportation. These professionals know how to package a motorcycle and which documents are required in the destination country. The general rule is: the prices are based on the volume and the weight of the load. If you can save space when packing, you can also save money. The example images were provided by Louis employee Hinrich K. and show his motorcycle fully packaged for a flight to Australia.
Tip: your friendly local motorcycle dealer may be able to provide an affordable transportation frame which was used to deliver a new bike from Japan.
The right documents are an unpopular necessity for travel with your motorcycle.
Driving licence
---
It is recommended that you take an international driving licence with you. In many countries it is compulsory. Remember that – if you are planning on renting a car – the driver must be of the stipulated minimum age. International versions of the car registration papers should also be available.
Passport
---
As a German citizen you have the good fortune of holding the second most welcomed passport in the world, allowing you to travel to more than 190 countries without a visa. However, you must make sure not to exceed the maximum permitted stay. In the United States of America you also have to apply for an entry permit before embarking on the journey.
Insurance
---
Often to be obtained in conjunction with registration. If to be applied for separately, rarely third party, fire and theft. It is best to consult your local insurer beforehand.
Carnet de Passage
---
Can be obtained from the ADAC, costs less for members. Many countries require it so that the vehicle cannot be sold at the destination without paying taxes.
Credit cards
---
Two different cards, e.g. Visa and Mastercard give you more options. Can often be obtained without a monthly fee.
Miscellaneous
---
As a precaution you should keep a copy of everything with you and also save a copy as a document on your home PC. The respective regulations in the country must also be observed with regard to carrying the stipulated accompanying documents. This also applies to recommended and required vaccinations.
Everything on the subject of motorcycle transportation
---