Casual motorcycle clothing
---
Certified protective equipment with a casual look.
Complete safety and everyday appeal.
Safe motorcycle clothing is both important and necessary. It protects us against injuries, the weather and varying temperatures. But admittedly, sometimes it also gets in the way and reveals its lack of suitability for everyday use – at the latest when you also want to do something at your journey's destination. Wear the leather suit to the office? Or maybe the touring outfit to the concert?
Wouldn't it be great to have safe motorcycle clothing that you can also wear normally in everyday life?
No problem! At Louis you get certified motorcycle clothing that doesn't look like it's protecting you. There's something for every style. You'll cut a fine figure next to the bike and always be safe on the road.
---
---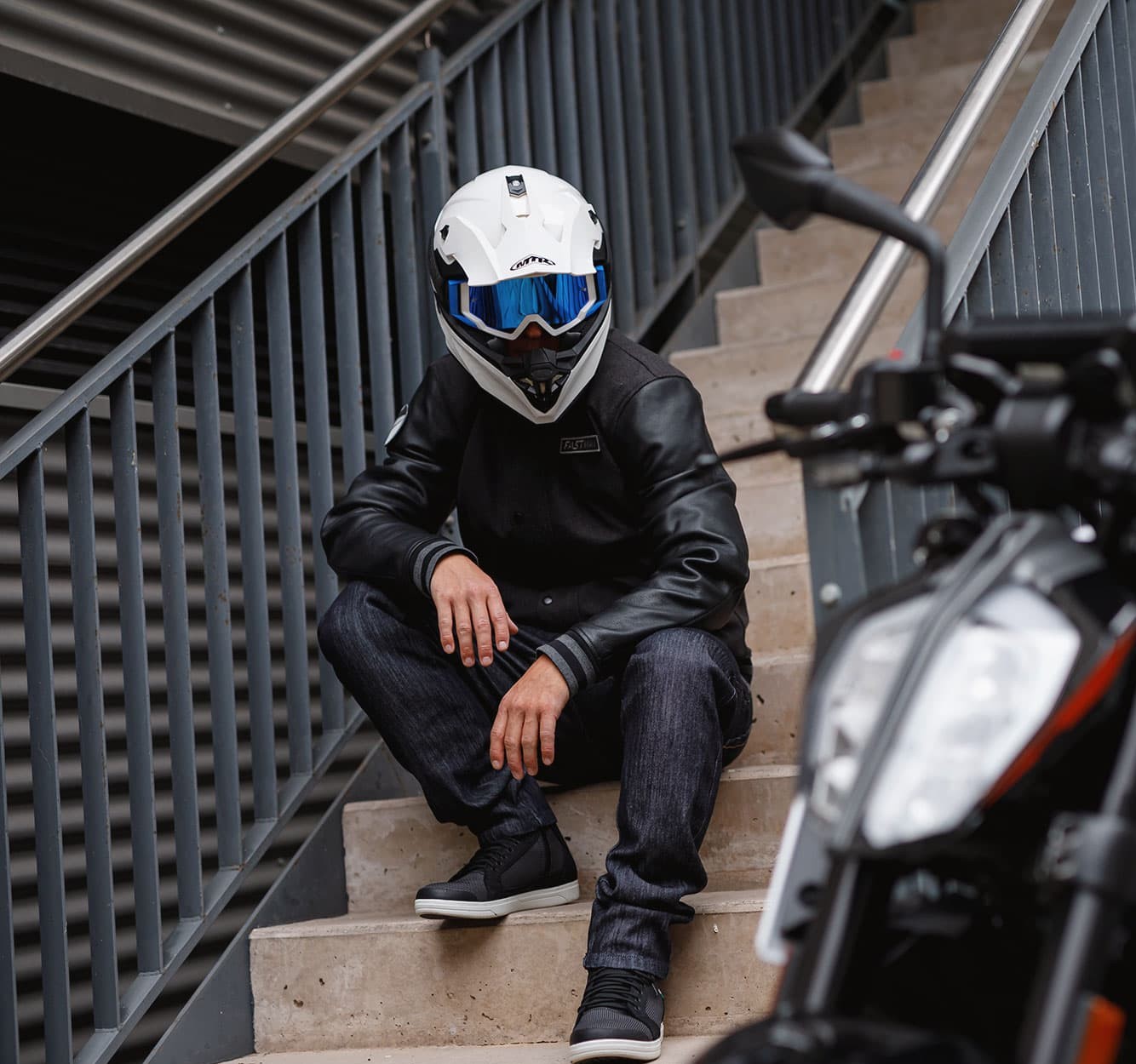 ---
---
Invisible protection: How does it work?