Motorcycle luggage: What's best for which motorcycle?
Holiday travel on a motorcycle: You experience everything around you far more directly than from a car. You meet people more easily and, best of all, the journey is part of the fun, not just a necessity for reaching your destination.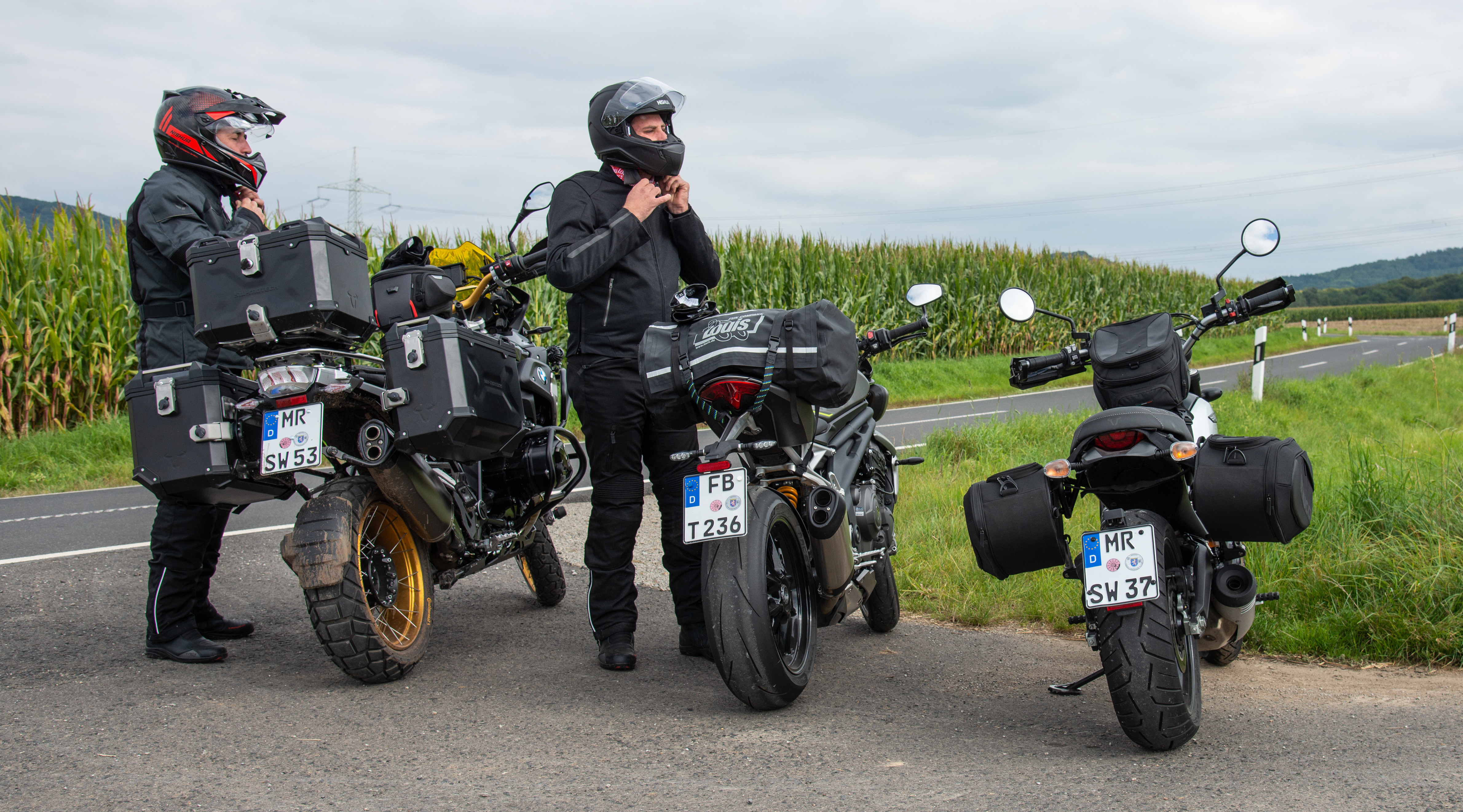 A comparison of the various luggage systems.
Newcomers to biking can gain a great deal from the experience you automatically pick up along the way on a tour lasting several days. So don't hesitate to set off – it will be worth it. But first you need to find space on your machine for everything you need to take with you. The range of different luggage systems for motorcycles can seem rather daunting.
To make the choice easier for you, we have produced a short guide to the most popular options: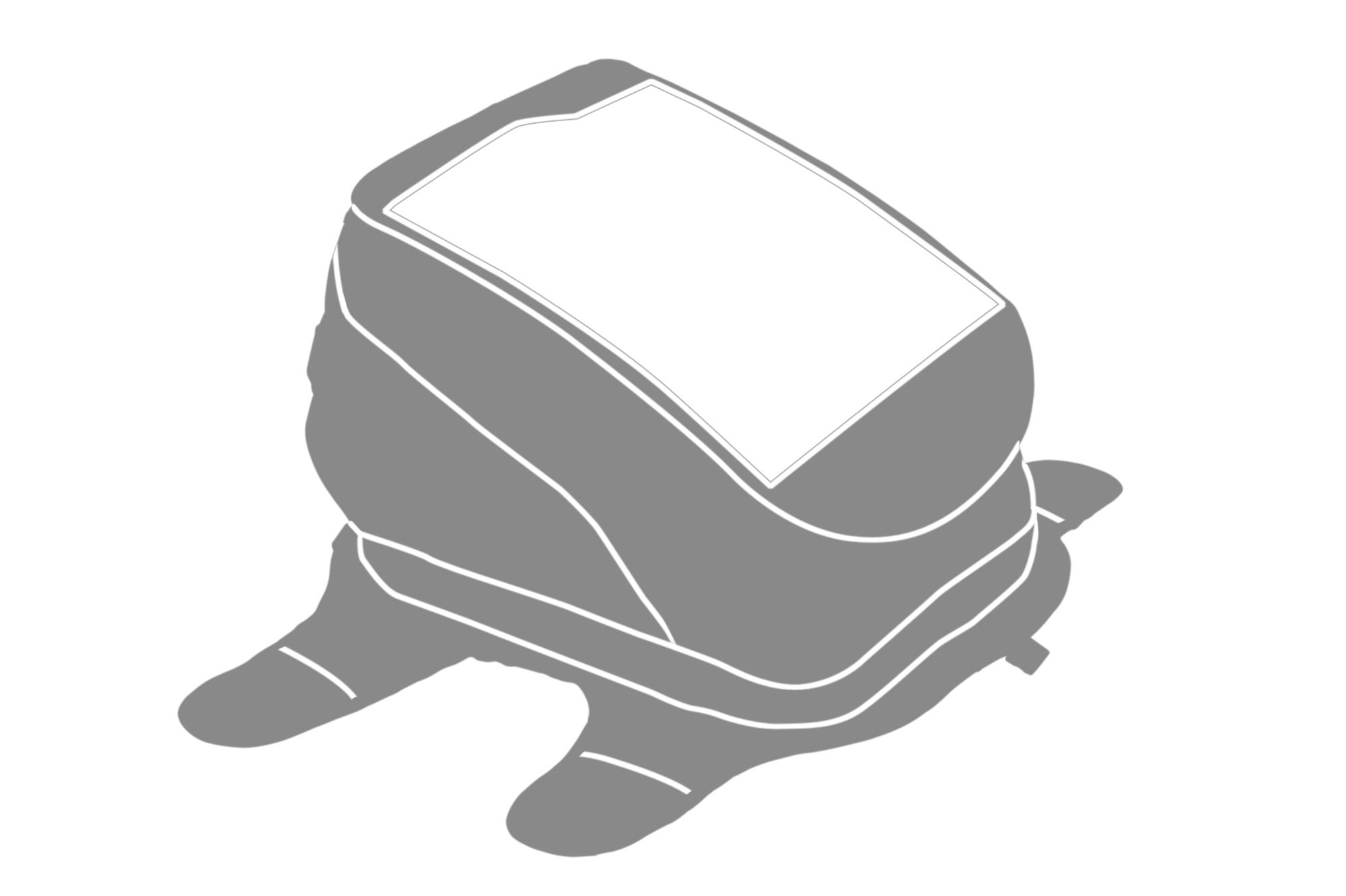 Suitable for: Almost all types of motorcycle. Not entirely suitable for sport enduros due to lack of space, and for motorcycles that have instruments mounted on the tank (e.g. Harley-Davidson).
Securing: There are three basic systems, with many variations, to choose from: strap, magnet and click-fit system.
Advantages: A top box has the least effect on your motorbike's balance – ideal for heavy items and everything you need to get at quickly when you're on the road. Depending on size, a tank bag also provides appreciable wind protection on an unfaired bike.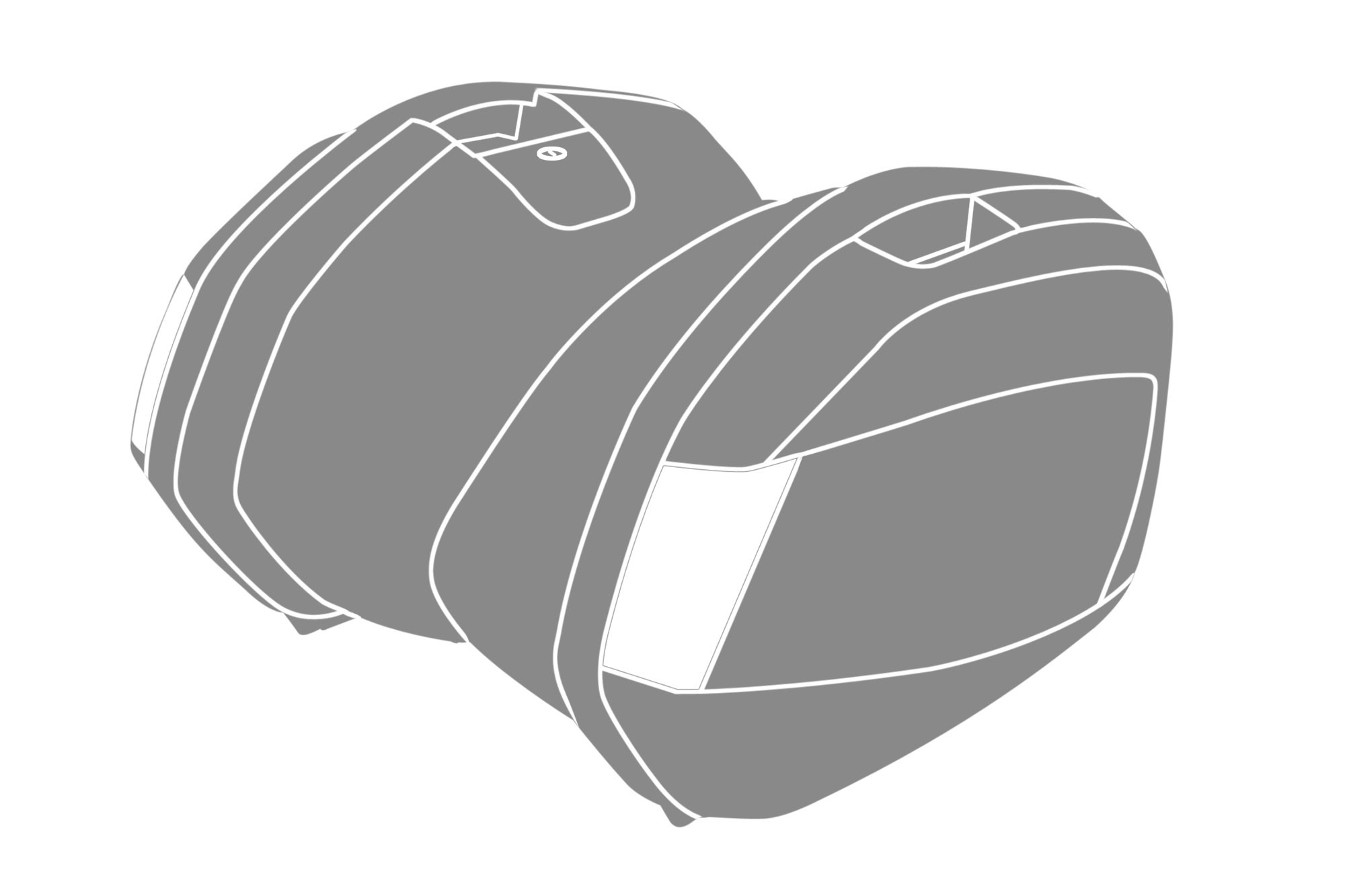 Compatible with: Touring bikes, sport tourers, naked bikes and travel enduros – in fact, any machine on which you can install a compatible side rack system.
Securing: Fixed mounting, individually adapted for each motorcycle model.
Advantages: Waterproof cases made of plastic or aluminium are equivalent to the boot (trunk) of a car. They are lockable, making them quite secure against theft. They hug your motorbike firmly and can take relatively heavy loads.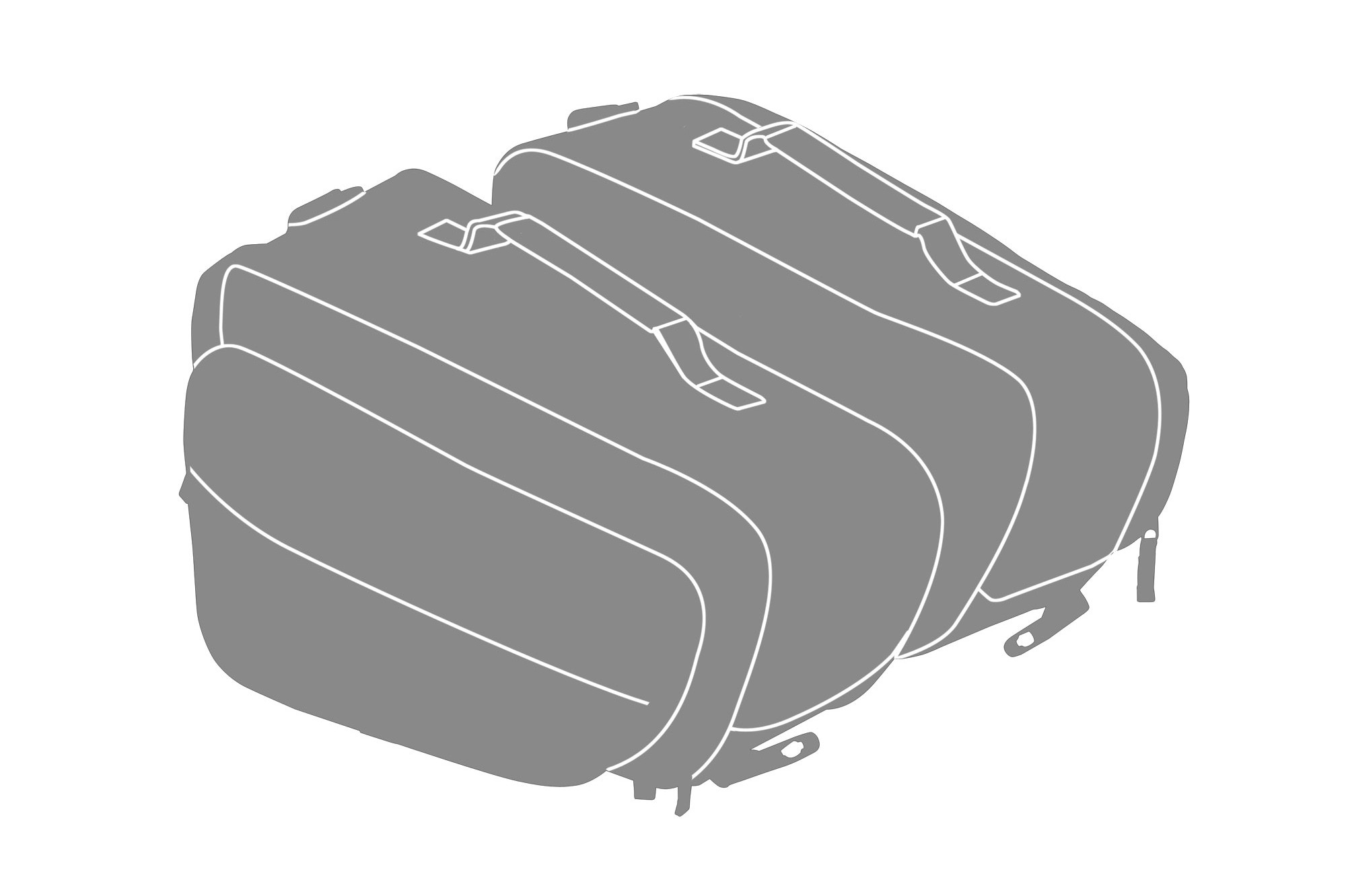 Suitable for: Virtually any motorcycle with a pillion seat, including supersport bikes.
Securing: Usually secured with adjustable hook-and-loop straps. They are simply placed across the pillion seat (better still, under the seat, if possible) and additionally secured to the pillion footrests with straps.
Advantages: For occasional touring and especially for choppers and sport motorcycles, saddlebags are an affordable and lightweight alternative to side cases.
Important: It is essential to ensure sufficient clearance between saddlebags and hot exhausts/silencers!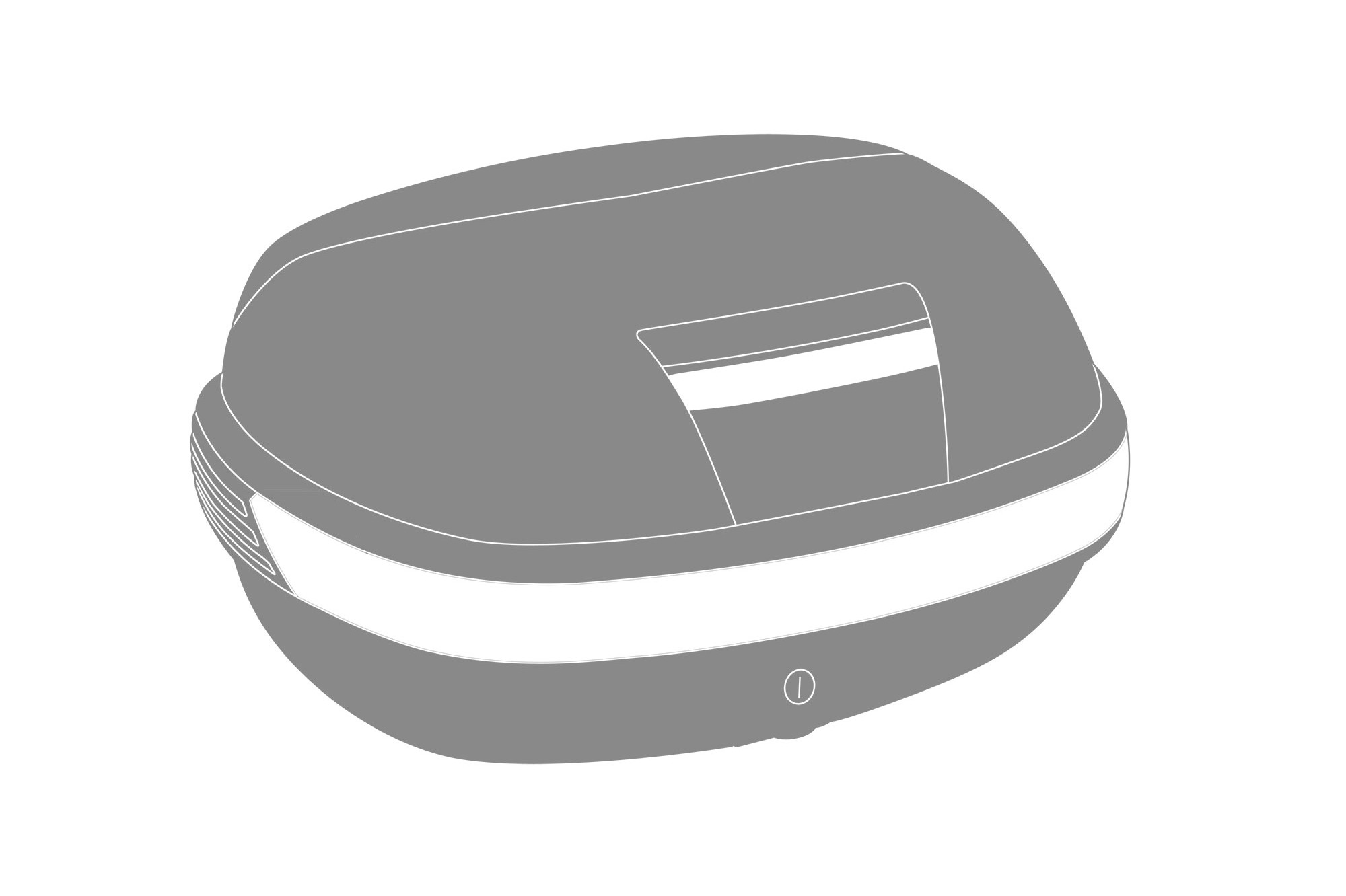 Suitable for: All motorcycles on which a suitable rack can be mounted.
Securing: Like side cases, top boxes require a luggage rack designed for the particular motorcycle, and possibly an adapter plate in addition.
Advantages: Many top boxes are large enough to take two helmets. Like side cases, they are waterproof and lockable.
Important: Follow the manufacturer's recommendations regarding loading and maximum speed.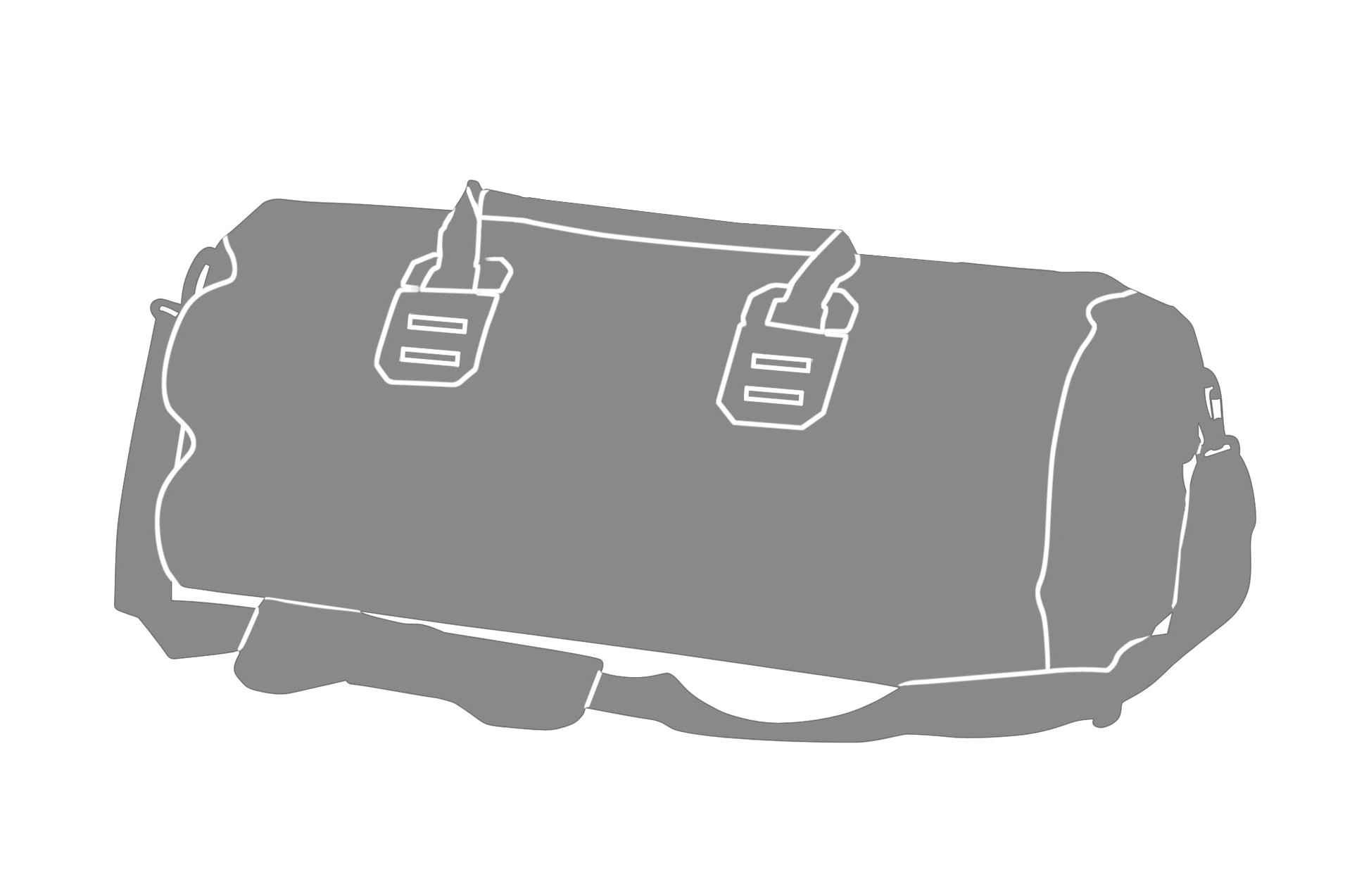 Suitable for: All motorcycles with a pillion seat or luggage rack.
Securing: Roll bags have to be fixed using lashing straps attached to luggage hooks or sturdy fixing points such as footrest wings or grips. Tip: Roll bags are waterproof, but air can still escape through the closure, so you will need to re-tighten the lashing straps at your first break.
Advantages: Roll bags are the lightest, least expensive and most flexible type of luggage. They also make great travel bags when you're out and about without your motorbike.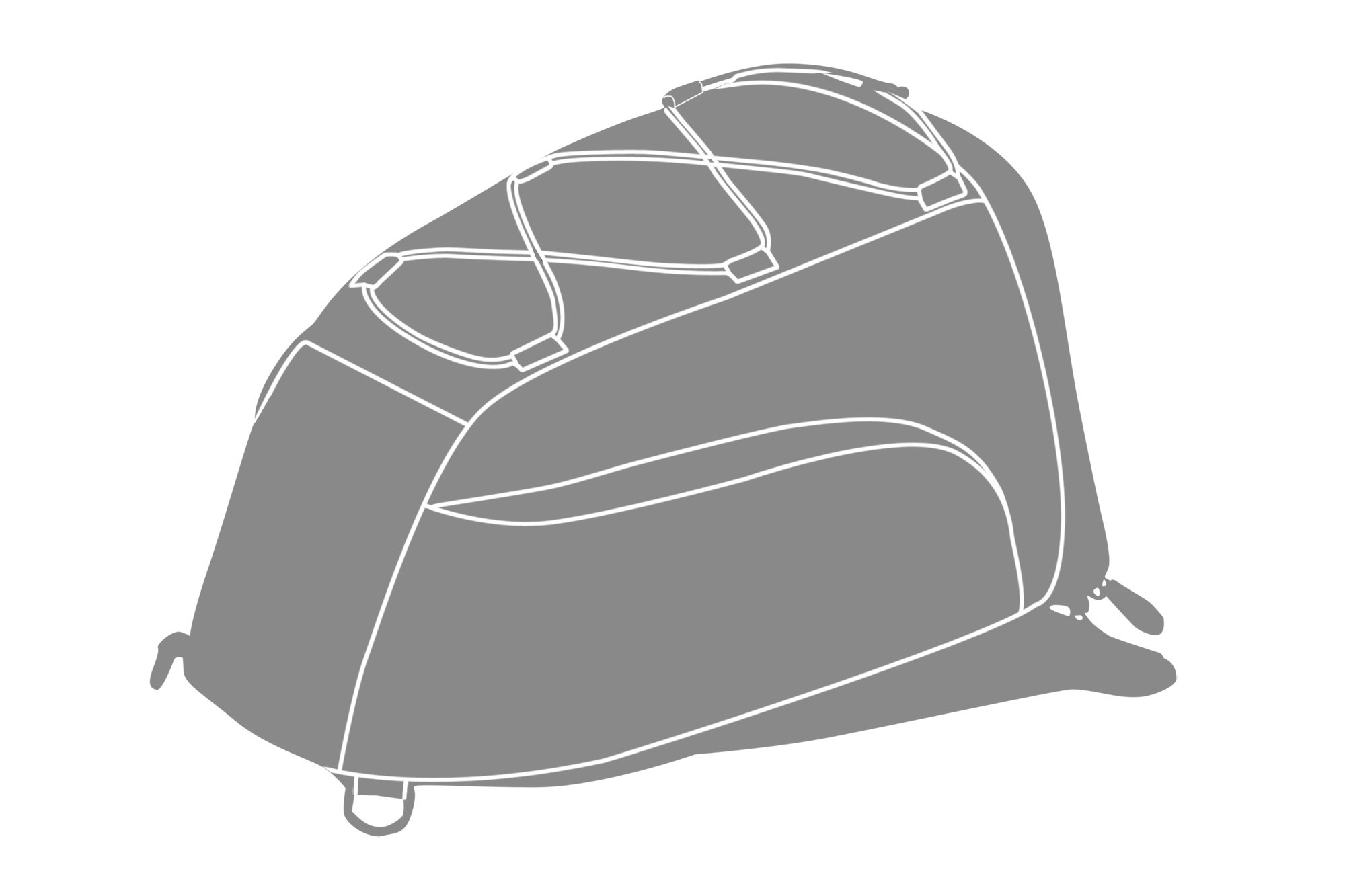 Suitable for: All motorcycles with a pillion seat or luggage rack.
Securing: Tail bags have to be fixed using lashing straps attached to luggage hooks or sturdy fixing points such as footrest wings or grips.
Advantages: Textile tail bags are ideal for motorcycles that cannot accommodate either cases or large tank bags. There are a vast number of different sizes and shapes to choose from. They often have individual compartments to help keep everything tidily stowed.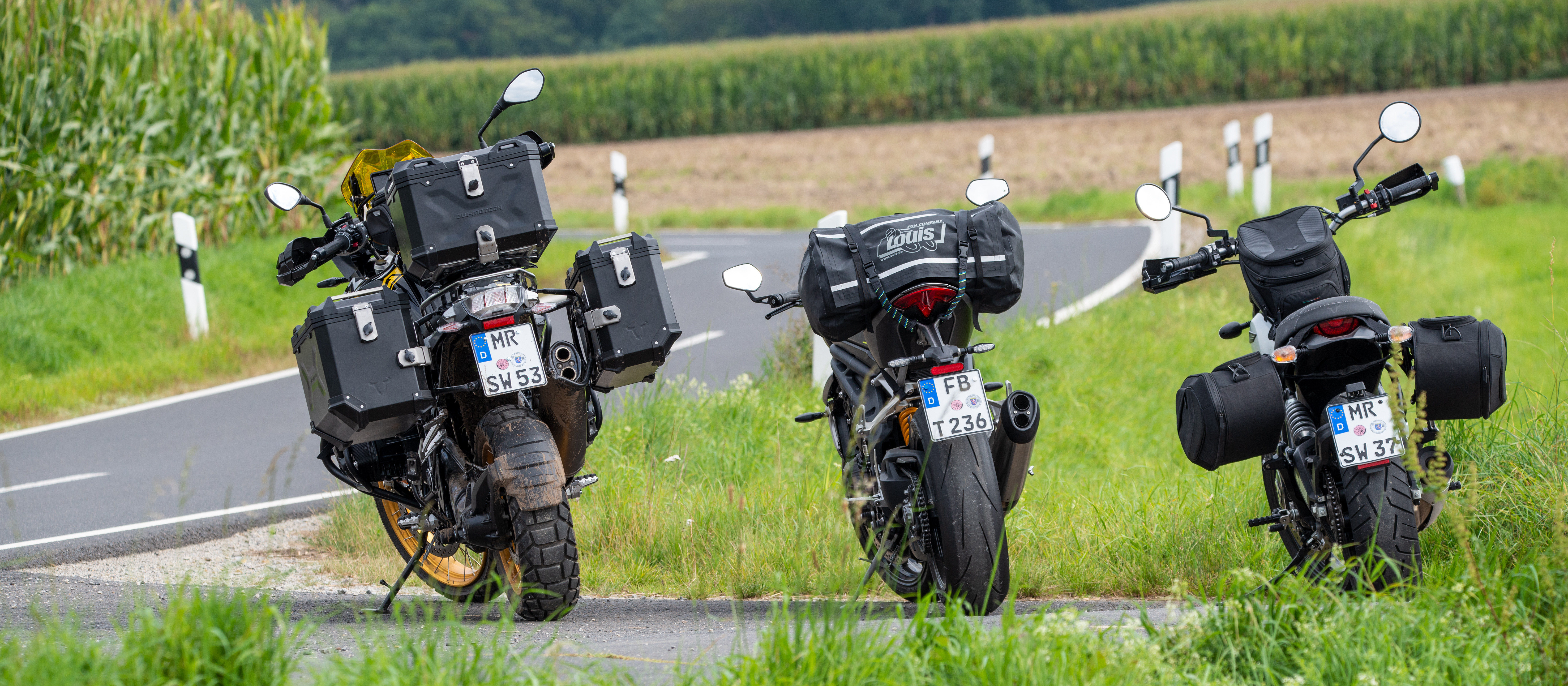 Correct packing: Biking with luggage
All motorcycles are able to accommodate luggage – even choppers and supersport bikes. Follow our basic tips to make sure you don't compromise safety and riding enjoyment. With luggage – and particularly if you have someone riding pillion – it is important to make a few, sometimes quite drastic, changes to your usual handling because the overall centre of gravity is shifted up and back. This makes the bike harder to handle, can slow down steering response and can even, in some circumstances, increase the risk of speed wobble (shimmy).
Rules for loading your motorcycle
Adhering to these few simple rules will keep such problems to a minimum:
Place heavy items and everything you will need while on the road in the tank bag.
Heavy items should be placed at the front and bottom of the cases.
Side cases should be as heavy as possible.
Only pack light items at the rear end.
Do not place heavy or hard items in your rucksack – risk of injury!
Do not place luggage on handlebars or fork!
Lash down everything so it is secure and does not flap in the wind, check everything regularly and re-tighten if necessary.
Do not exceed the permissible weight limits – refer to your vehicle registration certificate!
Ensure adherence to the loading and speed recommendations of the manufacturer.
Always ensure you have sufficient freedom of movement to handle the bike safely!
Make sure your luggage is not covering the indicator lights or tail light!
Check the steering lock and make sure you have a clear view of all instruments.
Adjust spring preload and, if necessary, damping.
Important note: Luggage affects the handling of your motorbike, rather like riding with a pillion passenger. So it is advisable to take special care when you first set off until you get a feel for riding with the extra load.