The right gear: Which outfit for which motorcycle?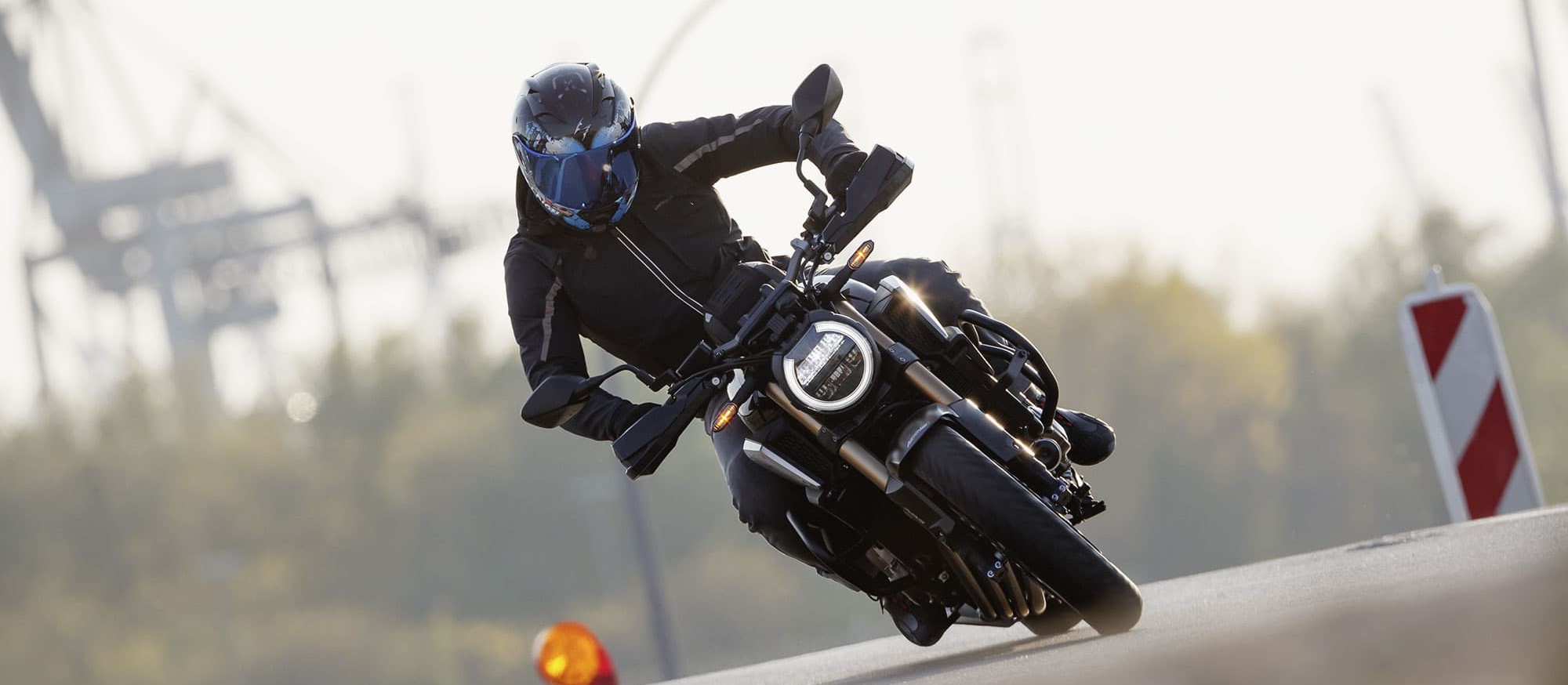 There are as many choices of appropriate protective clothing as there are types of motorcycle.
We have put together six typical outfits and the category of motorcycle for which each of them is particularly suitable. Of course, this is only intended as a general guide. A touring outfit is also fine for riding a supersport bike. (Motorcycle) jeans and a leather jacket are something of a classic, which you can also wear on an enduro. As for modern naked bikes, basically all styles fit the bill, so you can take your pick. Let your personal taste be your guide.
Supersport
For short tours and the race track
Safety
▬ ▬ ▬ ▬
Comfort
▬ ▬ ▬
Weather protection
▬ ▬
Approved for practicle riding test
▬ ▬ ▬ ▬ ▬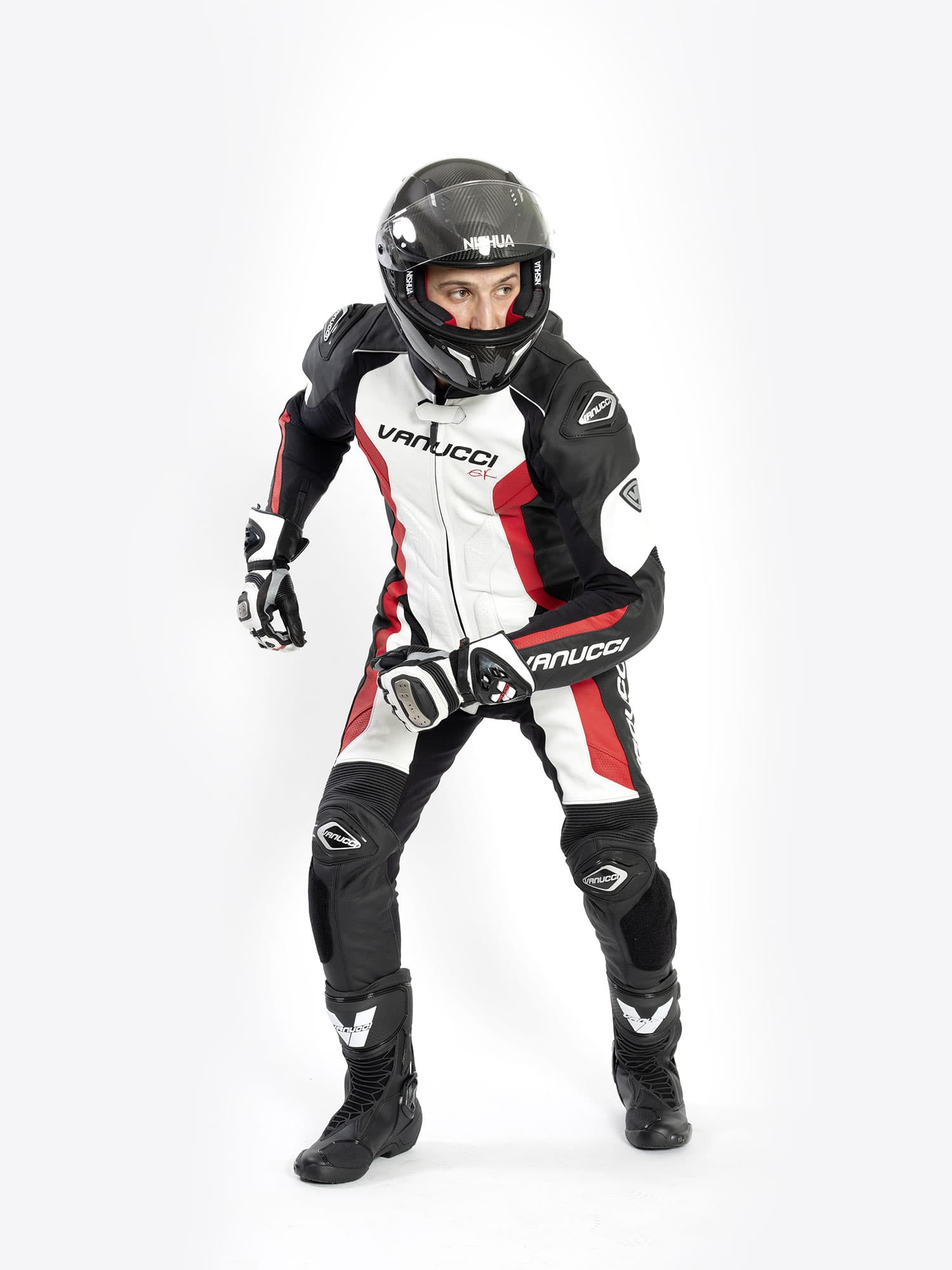 ---
Touring bike
For every day and biking holidays
Safety
▬ ▬ ▬ ▬
Comfort
▬ ▬ ▬ ▬ ▬
Weather protection
▬ ▬ ▬ ▬ ▬
Approved for practicle riding test
▬ ▬ ▬ ▬ ▬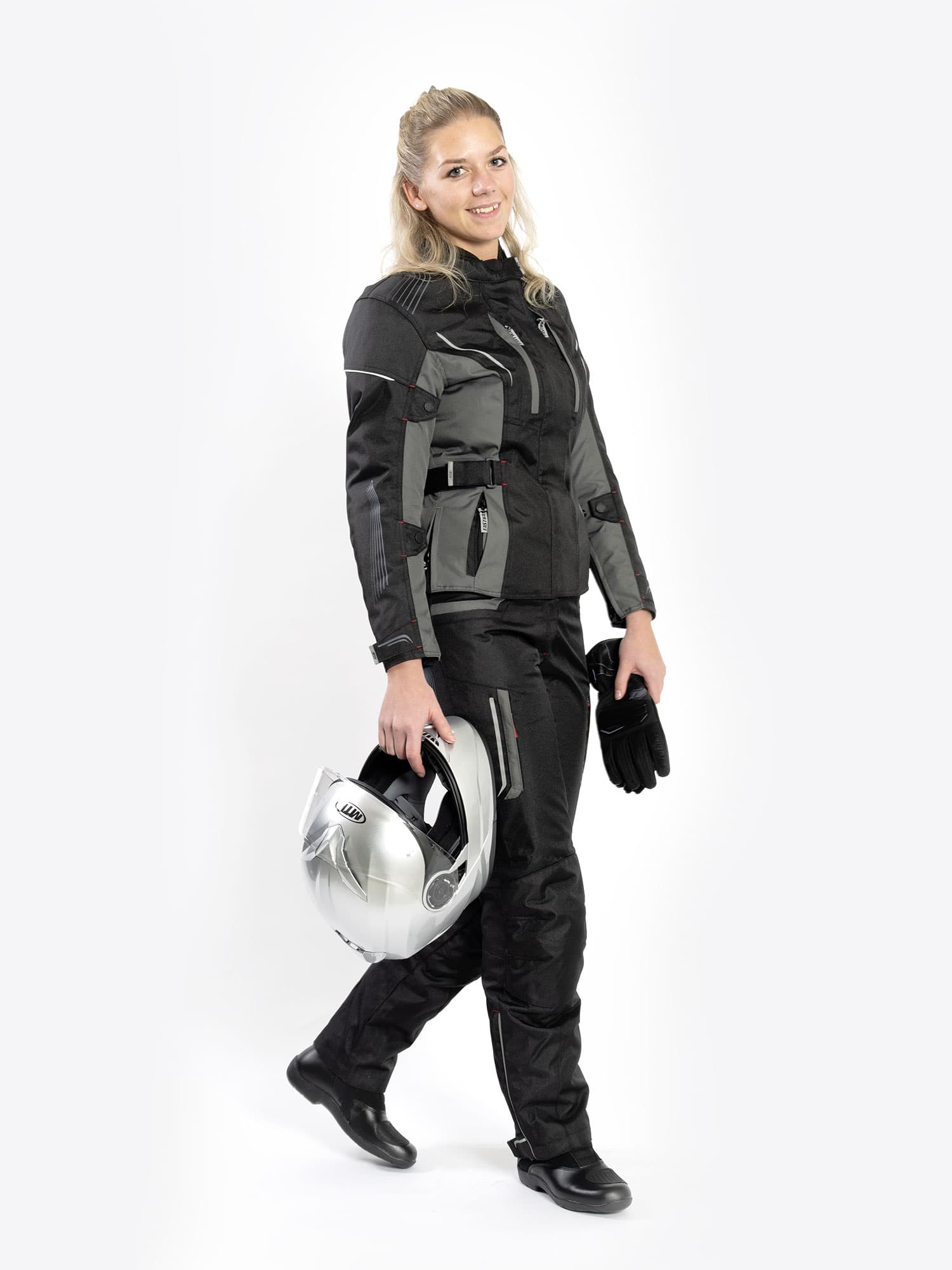 ---
Chopper/Cruiser
For short trips and relaxed touring
Safety
▬ ▬ ▬
Comfort
▬ ▬ ▬ ▬ ▬
Weather protection
▬ ▬
Approved for practicle riding test
▬ ▬ ▬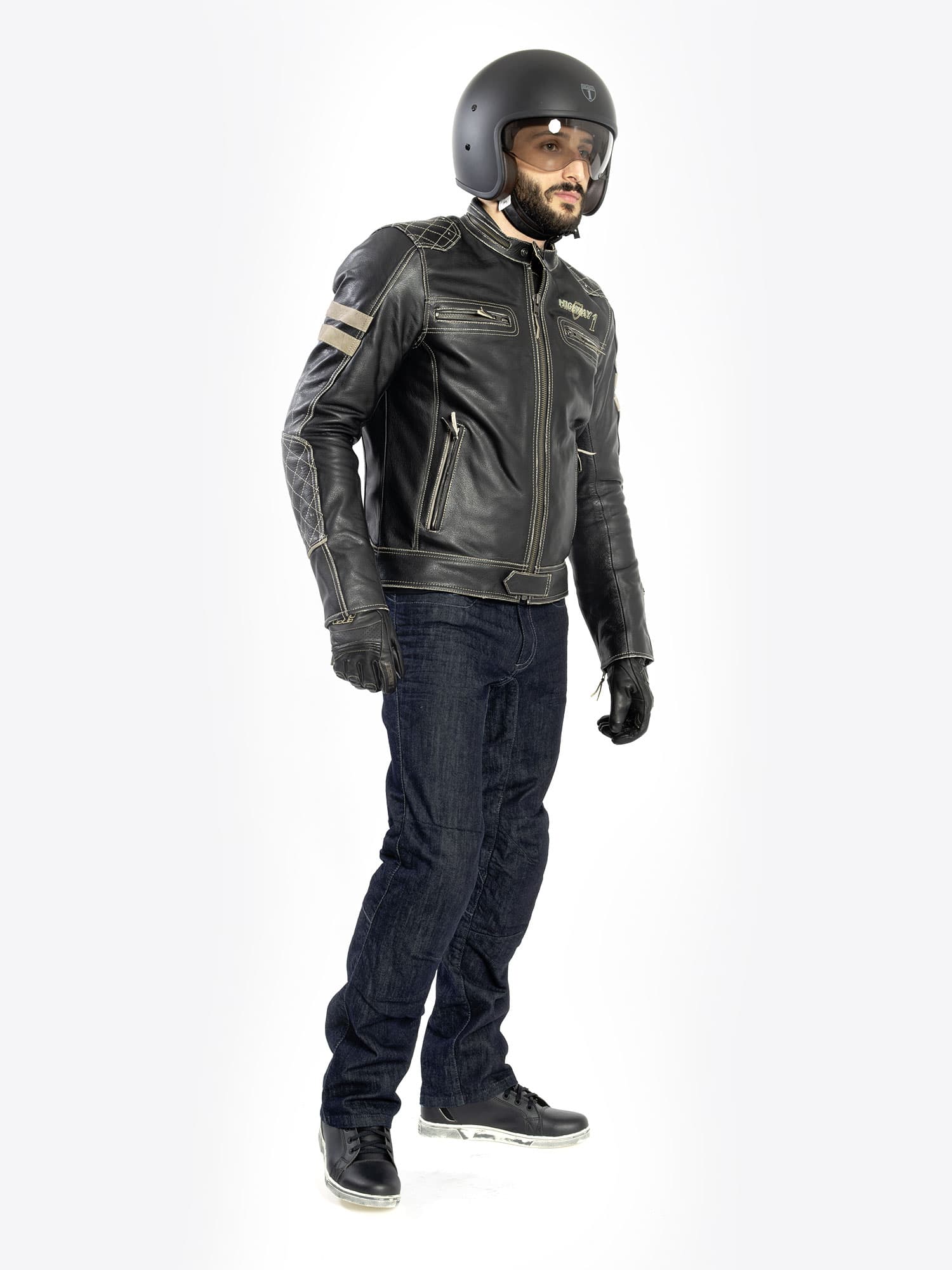 ---
Naked Bike
For every day and touring
Safety
▬ ▬ ▬ ▬ ▬
Comfort
▬ ▬ ▬ ▬
Weather protection
▬ ▬
Approved for practicle riding test
▬ ▬ ▬ ▬ ▬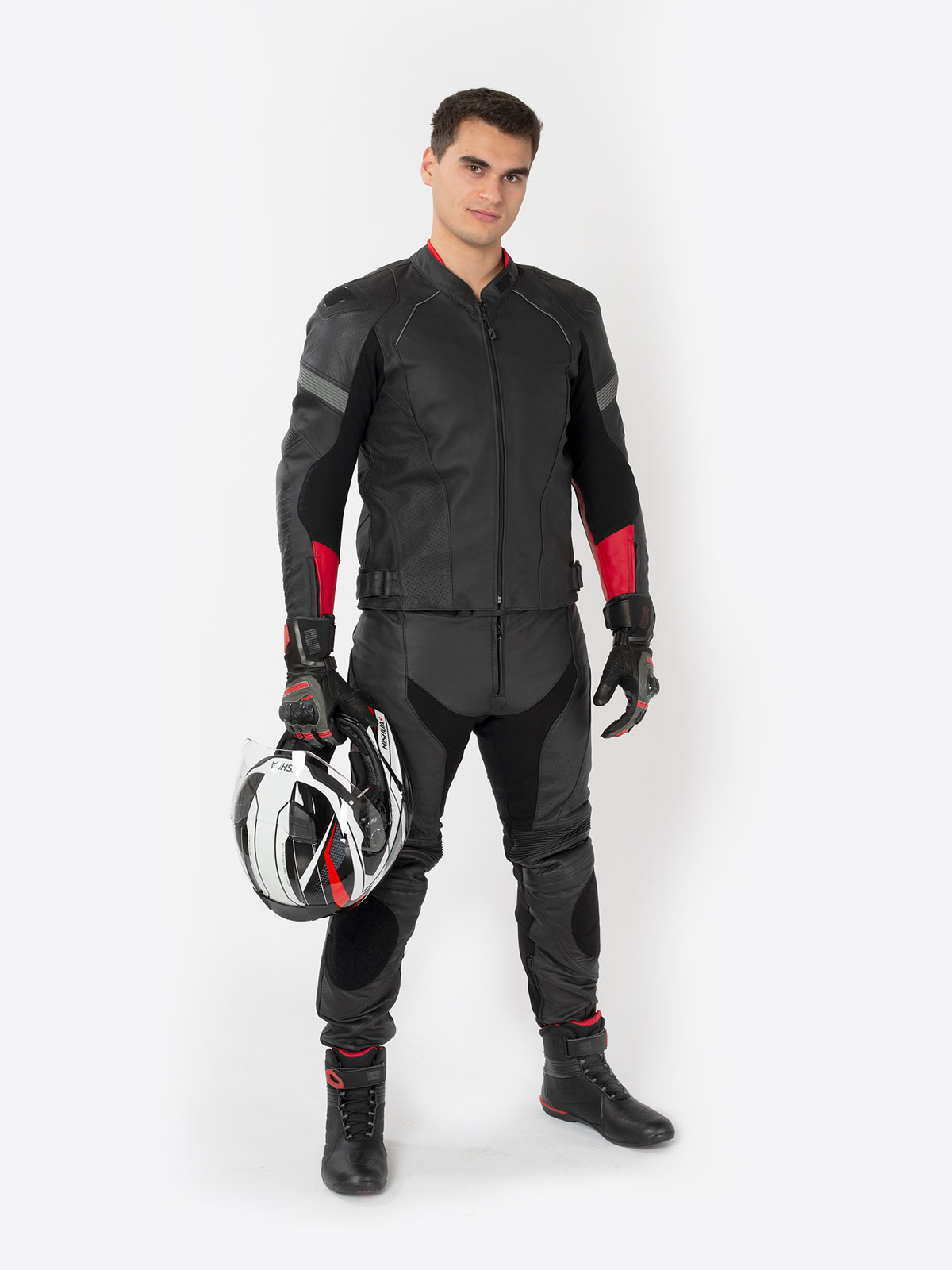 ---
Safety
▬ ▬ ▬ ▬
Comfort
▬ ▬ ▬ ▬ ▬
Weather protection
▬ ▬
Approved for practicle riding test
▬ ▬ ▬ ▬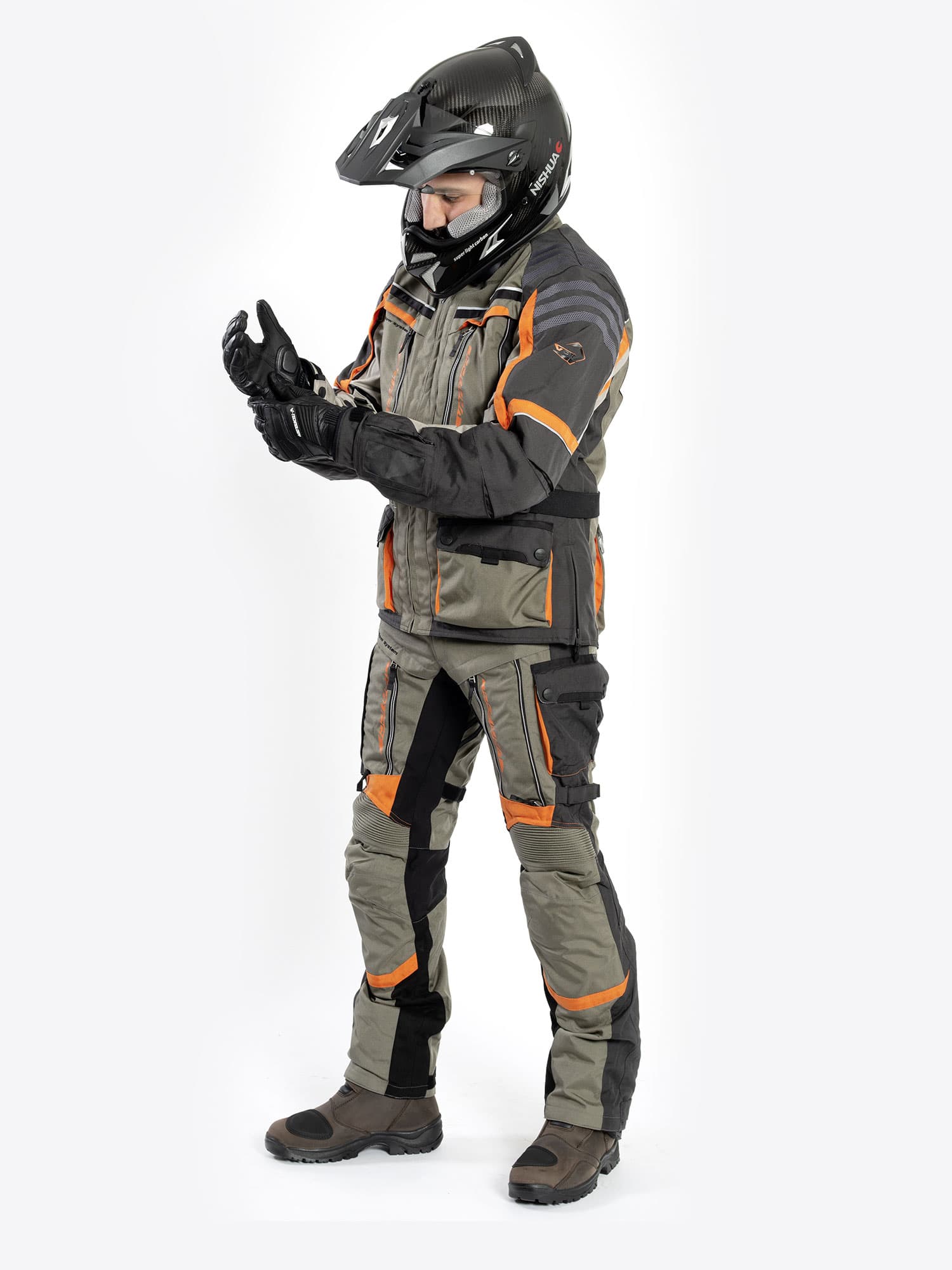 ---
Travel enduro
For every day and (long-distance) travel
Safety
▬ ▬ ▬ ▬
Comfort
▬ ▬ ▬ ▬ ▬
Weather protection
▬ ▬ ▬ ▬ ▬
Approved for practicle riding test
▬ ▬ ▬ ▬ ▬