Buying a used motorcycle: Tips and checklist
The number and variety of used motorcycles on the market can make it difficult to choose the right one for you. And you can't always believe everything the seller says. Here is a guide to what you should look out for when buying a used bike.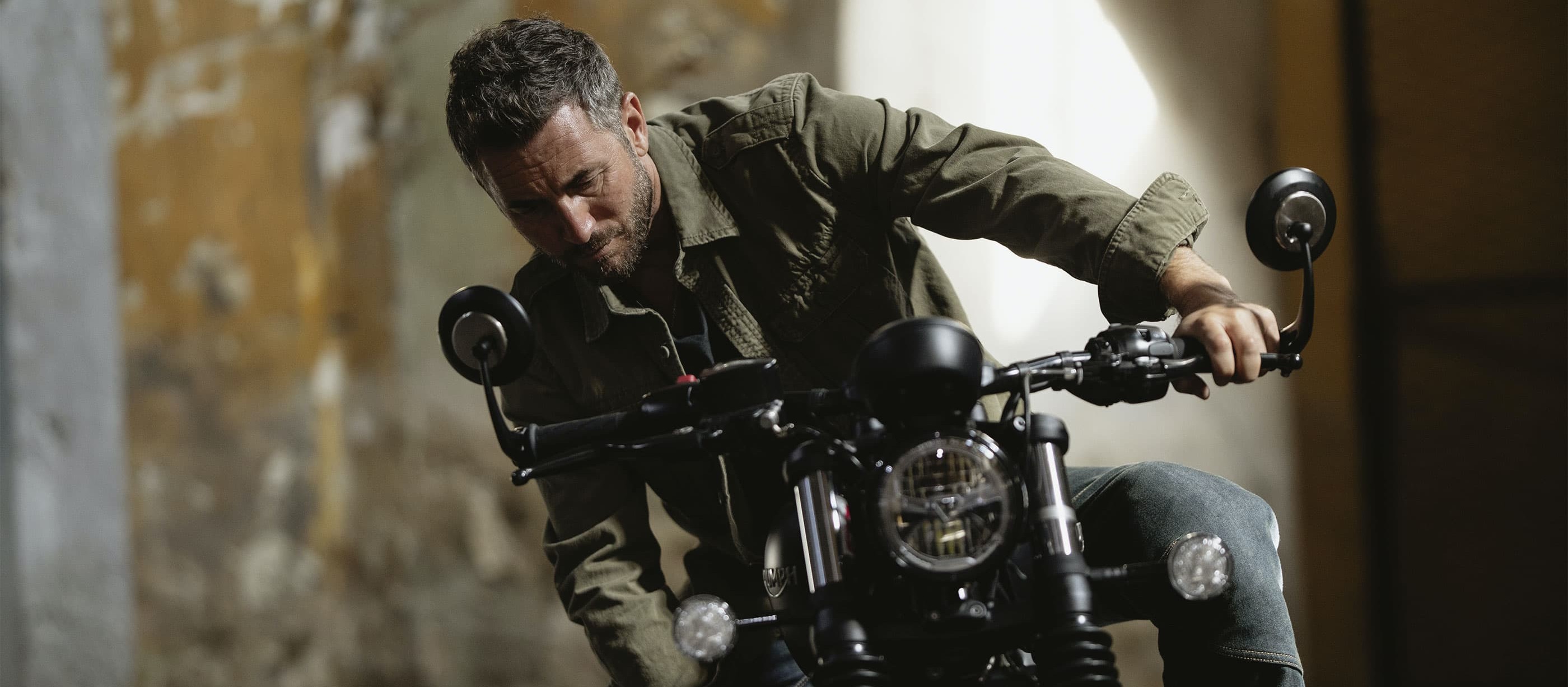 Not everyone wants a brand-new motorcycle. If you'd like to save money, you should follow the advice below:
Don't rush into anything, even if you think you've found "the one". Take your time and check carefully.. Do not buy until you are happy with everything. You will have plenty of other opportunities if you're beaten to it!

With older bikes especially, it is important to check carefully if you're getting value for money and whether you have the technical skills to do any necessary repairs, otherwise the costs can mount up all too quickly... Be clear in your own mind what you're looking for: "a run-about", "good used condition", "special features", "perfect original condition", your "dream conversion" or the "basis" for your own conversion or restoration project.

You should definitely think about what repairs the bike needs and also how much the cost of modifications will work out at.

A bike that strikes you as only "so-so" in appearance and technical features is certainly not the best basis for your "dream conversion". You should settle for nothing less than either excellent technical features or the perfect looks, or else you should be positive that the price is so low that a complete rebuild might be "worth it". But a word of caution... almost every rebuild ends up costing more than you planned, and often you would actually save money by buying a "finished article" despite the big difference in price...

Even if you're only looking for an old bike to use for parts, it's always a good idea to take it for a test run before buying. Not all defects are visible to the naked eye (e.g. bad, notchy gears; warped brake disks with floating suspension; a frame that tends to wobble at high speeds for some unknown reason, etc.).

You should also always check whether the ownership documents are in order; the frame and engine numbers genuine; whether welding has been done on the chassis but not recorded in the documentation or not approved by a tester; there is a certificate for modification parts or they are at least eligible for individual TÜV approval, etc...

Whatever the type of vehicle, set out your basic expectations before the viewing and, ideally, take a knowledgeable person with you – two pairs of eyes see more than one!

You can check market prices in the current issues of the "Schwacke Liste Zweirad" (equivalent to "Glass's Guide to Car Values" in the UK) used vehicle guide for models up to 10 years old. . Older bikes are considered collector's items; for these you have to check out the going rate yourself in the relevant magazines. Our checklist will help you to spot and remember any defects in the vehicle.. You can use it to calculate the costs involved.

Even if privately sold bikes are generally the cheapest, prospective buyers with little technical knowledge should take a look at what dealers have to offer.. There's no place for blind trust here either, but at least if the dealer provides a guarantee on the used vehicle, you should be able to avoid nasty "surprises" later.

The golden rule here too is:
always take it for a good long test run!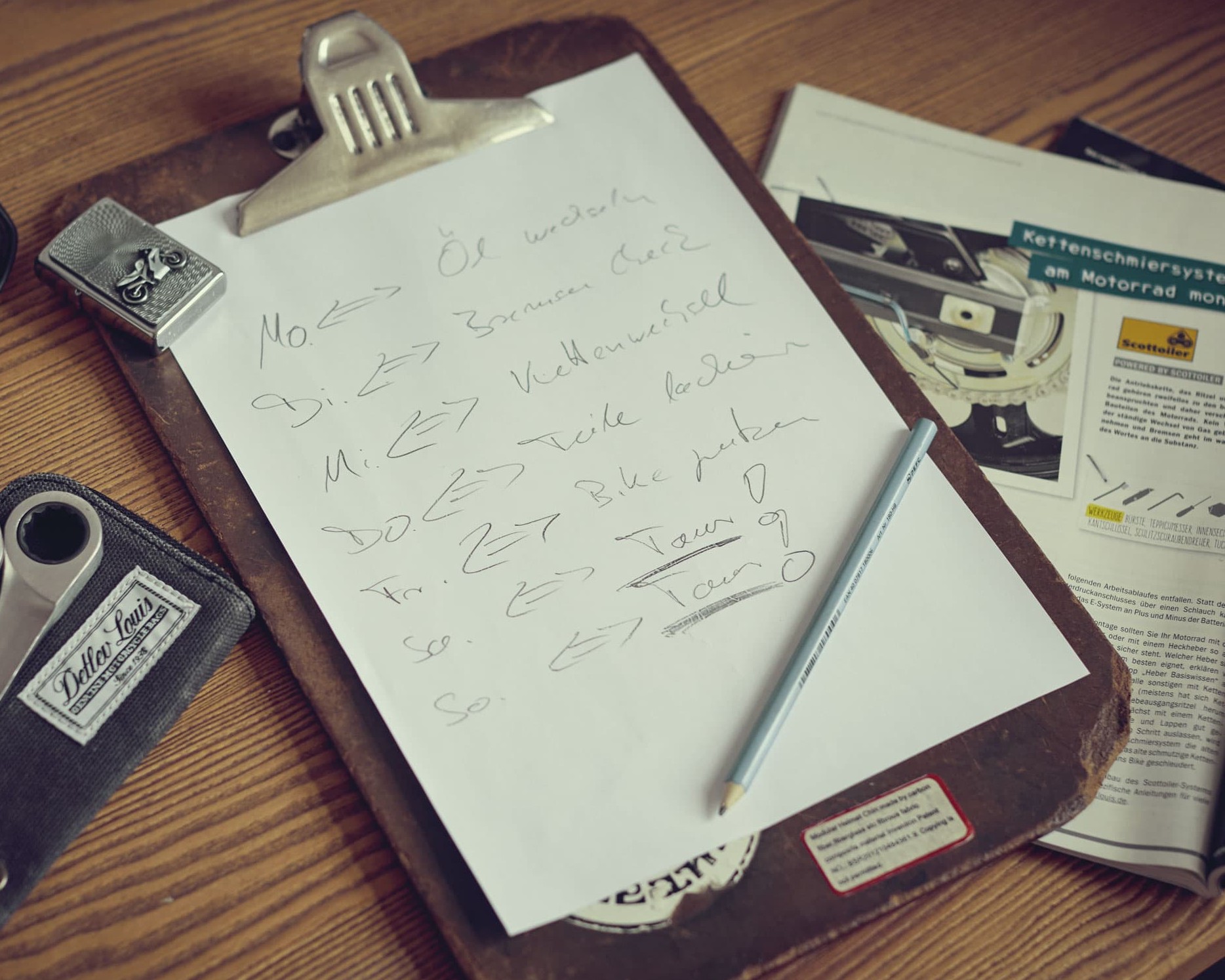 You can download a comprehensive check list and a sample contract of sale here. Our check list will help you to spot and remember any defects in the vehicle, and it can be used as the basis for calculating what it would cost you in total:
---
Check list for buying a used bike
Contract of sale
Tips for the Vehicle safety test
You have to take your motorcycle for a vehicle safety test at prescribed intervals (every two years in Germany). No problem as long as you keep to the rules of the Road Traffic Licensing Regulations (StVZO in Germany). How do you avoid problems with add-ons and conversions to your machine? And which regulations are important for which components? The Louis "TÜV" tip for DIY mechanics gives you the answers.
Note: This information applies only to vehicles registered in Germany.